Powerful Speaker
Nick's lessons from growing College Hunks into one of the fastest growing franchises in America make for a powerful addition to any event. Find out why conference organizers call Nick, "our best decision – everyone loved him."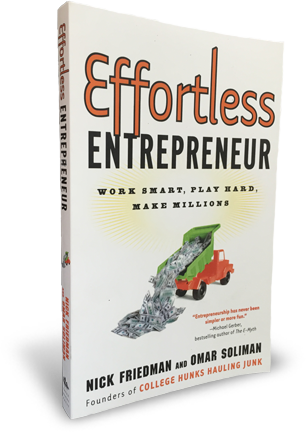 Best-selling Author
Effortless Entrepreneur
, published by Random House, chronicles College Hunks Hauling Junk's growth from van to franchise, and the ten business commandments you can apply to reach new heights of success in business and life. In a world dominated by tech companies, this book is a stark reminder that taking a simple consumer need and solving it can be both
fun and immensely profitable
.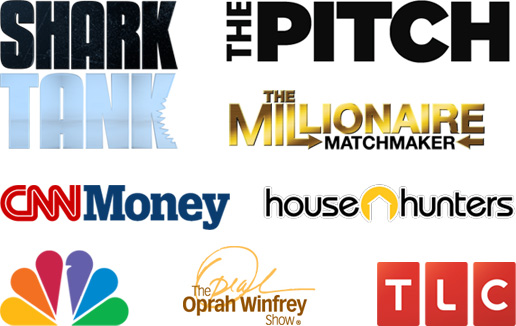 TV Personality
Nick has appeared on countless media outlets and on national shows like Shark Tank, The Pitch, Millionaire Matchmaker, The Oprah Winfrey Show, and more. In 2012, he was the executive producer of the award-winning documentary,
Beware of Mr. Baker
. Recently, Nick executive produced and acted in the biopic about Jeff Bezos, the first movie ever made about the wealthiest man in the universe and founder of Amazon.
Bezos: The Beginning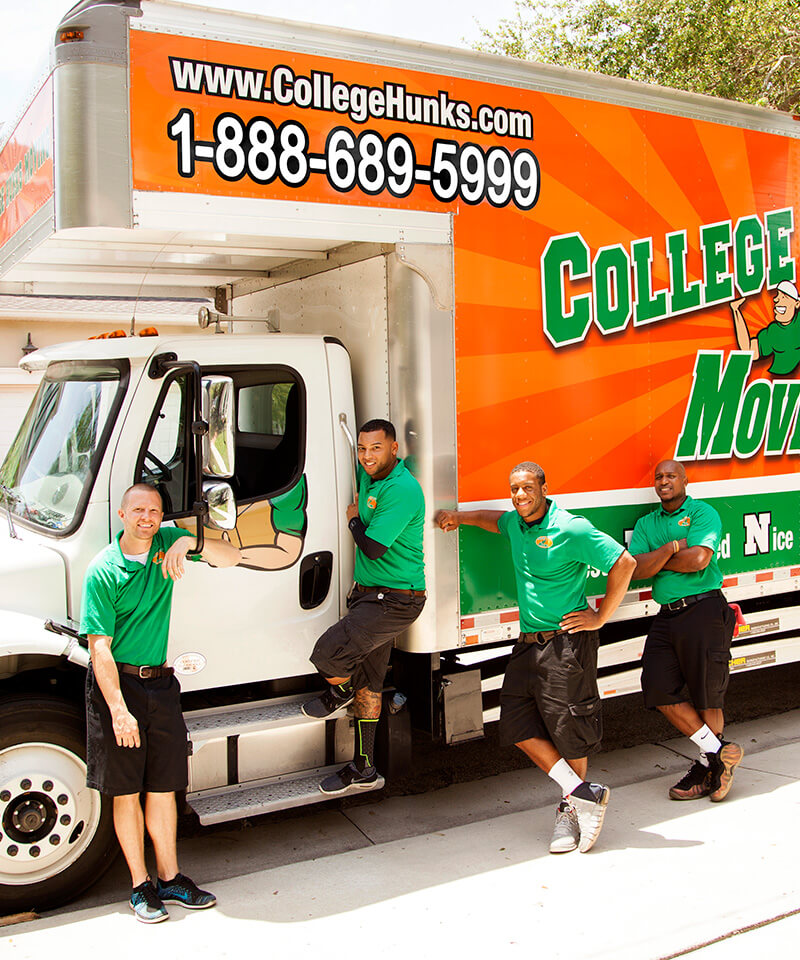 Successful Entrepreneur
Together with his best friend and co-founder Omar Soliman, Nick started a moving and junk removal service, College Hunks Hauling Junk, now a multi-million dollar franchise. The company has appeared several years in a row on INC's 500 Fastest Growing Companies list, and has been named to Entrepreneur Magazine's Franchise 500 List every year since it began franchising. In 2008, Friedman was one of INC's Top 30 Entrepreneurs Under 30, and was recently named to Business Review's Top 40 Entrepreneurs Under 40. He is also an active board member of the prestigious Entrepreneur's Organization, and a Founding Member of the Young Entrepreneurship Council.